I've been using Google Calendar for many years, but I only recently found this function, and now I couldn't live without it.
How to duplicate an appointment in Google Calendar
Go into the details of the appointment you want to copy
Along the top buttons there is a dropdown labelled "More Actions"
Choose "Duplicate Event" from this list
Here's a screenshot: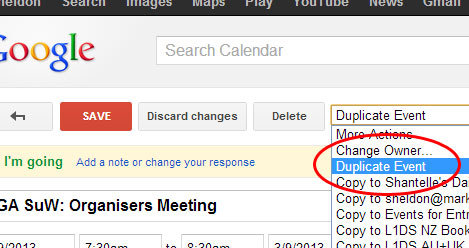 This function is especially handy when you need to repeat an appointment with a large number of invited guests.
Useful?
A surprise to you?
Let me know in the comments below.