It's likely that today you will get a few visitors to your website. Congratulations!
Did you know you have 60 seconds or less to deliver answers to their questions or they will wander off to your competitors?
Here are the top 5 questions your website visitors are wondering.
Does your website answer these 5 questions? How quickly? What improvements could you make?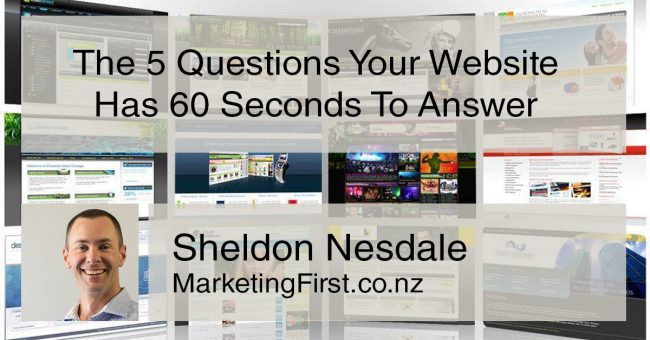 1. "What do you do?"
Your website has 5 seconds to answer this question.
Do you have a single sentence in a large font near the top of the page? Continue reading "The 5 Questions Your Website Has 60 Seconds To Answer"