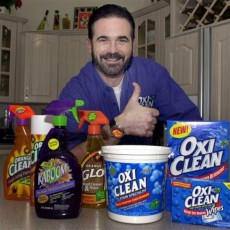 Infomercials can be hilariously bad and can make you cringe but don't forget about how they have the ability to turn people into millionaires.
If you didn't know already, the world "infomercial" is a combination of the words "information" and "commercial". Pretty clever huh? 🙂
In the industry they are also called "television direct response advertising". I think "infomercial" is much better though, don't you?
Imagine for a moment that you had an infomercial to sell your product or service…
You've got an overly-enthusiastic man with a beard and/or an equally enthusiastic middle-aged woman speaking straight into the camera and highlighting exactly why the people watching from home will change their lives with your product in your hands.
Examples of the best performing infomercials in the world
Billy Mays was the king of infomercials, here's a compilation video of his best comercials:
What do you need to do to make your own infomercial?
To make that happen you need to know that infomercials are very expensive to produce in the first place. We are talking tens of thousands of dollars (even hundreds of thousands of dollars).
On your to-do list to make your infomercial happen you need to:
Hire a studio
Hire actors
Hire a director and script writer
Build a set
Hire videographers, editors and special effects masters
Buy a toll-free number
Hire logistics people to distribute
Or, just hire a specialist infomercial company to put this project together for you. They will take upfront fees plus a commission on every item they sell for you.
But once that's all done and your infomercial video is created, non-prime time TV advertising is pretty cheap, and people with money to burn are up at all those strange hours of the night watching.
If your product solves a problem they have (or better yet, a problem they didn't know they have until they see your product), then you could be laughing all the way to the bank!
Are Infomercials Better For Products or Services?
Definitely products. Products scale better (you can fill a warehouse), and they are non-perishable (if you don't sell it today, you can sell it tomorrow).
What do you think?
Have your say in the comments below