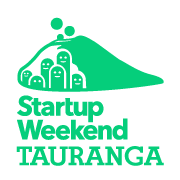 Imagine walking into a room on a Friday night with an idea scribbled on a napkin, and walking out at the end of the weekend with a company, a team and even revenue!
That's a typical StartUp Weekend.
"Startup Weekend works by delivering the opportunity to learn how to start a business and promoting entrepreneurship in local communities . This is an event that brings together developers, designers, marketers, product managers, startup enthusiasts and members of the community who can support them. Together they  share ideas, form teams, build products and launch startups- all in a 54 hour week-end."
I lead a team to bring  to StartUp Weekend to Tauranga in 2012 and 2013, but I couldn't spare the time in 2014. But instead of cancelling the event, 2 friends of mine offered to take it over and they did an amazing job.
They invited me to do an opening talk at the beginning of the 2014 event and I thought you might get some benefit of what I had to say.
Start
Be bold and start something new (not just this weekend).
What do we need?
We need more opportunities for awesome people to meet other awesome people face to face
More regular business breakfasts/lunches
More events like StartUp Weekend or TEDx or Pechacucha
Steal event formats from Auckland or New York or Beijing and bring them here
How?
With a team. Just like tonight, to attract a team around you, you need to share your vision of a better tomorrow
Own several domain names?
It's great to get excited about that a domain name that is available and to buy it, but build something immediately while you're excited
Stop
When somethings not working out for you anymore, don't be afraid to stop.
It creates space for others to get involved and benefit from the experience.
I have 2 failures & 1 success to tell you about:
Example #1: Failure with ChickenCoops.co.nz
It was a network of chicken coop builders around New Zealand
In 12 months I sold $25,000 worth of chicken coops, yay! 🙂
But my commission was only 5%, boo! 🙁
So I earned just over $1000 for 250 hours of website building and admin which equals $5/hour, boo! 🙁
So I stopped (and sold the website to one of my suppliers for a few hundred dollars)
Example #2: Failure with RestaurantMarketing.co.nz
It was a series of articles about how Cafe's, Restaurants and Bars could use the internet to get new customers and look after existing ones
The problem was the owners of these businesses are so busy, they don't have time to spare to do a Google search for solutions like this
So I stopped (and let the domain name expire)
Example #3: Success with Tauranga StartUp Weekend
For the first time in my life I've left a legacy behind. I started something, but when I stopped, the event lived on. Yay!
Steal
Steal ideas whenever you see one and adapt it for your own use.
Spread your ideas to who-ever will listen.
Make your idea easy for others to spread.
Never ask anyone to sign a Non-Disclosure-Agreement before you'll share with them – be thankful they are giving you 60 seconds.
They might turn into
a customer,
an investor,
a co-founder,
an advocate
Don't put any barriers in the way of that chance.
An idea is just the very first step in a long and awesome journey.
Stick
Heard of "Mentor Whiplash"?
It's when one mentor walks in and gives you great advice, but then the next mentor walks in and says the opposite!
It's your project, so you make the decisions: stick to your vision, stick up a note that says "Mentors, we are deep in it, please come back at 2pm"
Stick with what your customers tell you is valuable.
Embrace mentors that just ask questions instead of give opinions.
Your Thoughts?
Agree? Disagree? Have your say in the comments below.