Are the following statements true for you?
You have a message you want to send out to 50 – 500 potential clients/customers
You have a contact name and postal address
Timeliness is not an issue. If it takes your audience a few days, or weeks or even months before they take action, that's ok
If you answered yes to the above statements, perhaps direct mail is a good choice for you.
I just want to be clear, when I talk about "direct mail", I'm talking about a letter (maybe just a few pages) in an envelope with the recipients name and address printed on the front.
I'm not talking about glossy/colourful items that have been commercially printed.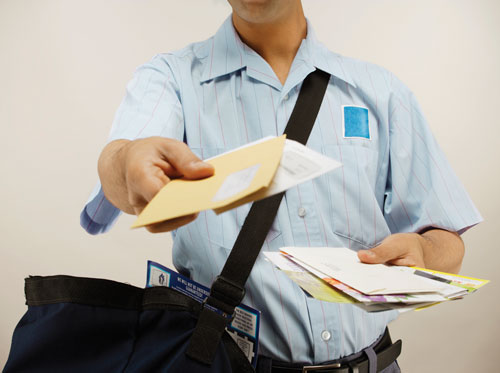 There are 3 reasons why sending a direct mail might be a better choice than alternatives such as a calling a meeting, making a phone call or sending an email:
Scale
Tangibility
Attention
1. Scale
With direct mail you can communicate with a huge audience. 100 people. 1000 people. 10,000 people. It'll only cost you about $1-$2 each. If you can make an average of $5 per letter you send out, you are making money.
2. Attention
Seeing an envelope in your in-tray with your name on it, ripping open the envelope and seeing your name at the top, and reading a message written for you, that's personal. That gets your attention.
It has almost zero chance of not being opened. Can you say that about any other form of advertising?
3. Tangibility
You get to feel the paper in your hands. It exists. A whole lot of complicated logistics got it to you. You can throw it on your desk, and it'll be there waiting for you later. If you delete an email, however, it's gone. Out of sight, out of mind. Email is cheap. A letter has much more value.
3 More Direct Mail Tips:
Personalise the letter heavily with the receipients first name. Not just the envelope and internal address, put it in your headings and subheadings and 5 or 6 times in the body, and in the call to action at the end
Don't use window envelopes. They look like bills and they don't build up anticipation of something good. Also, they might not get opened until later in the month
Print your return address on the back. The letters that get returned can be removed from your database
Your thoughts?
Have your say in the comments below.