Does your business already appear on Google Maps?
If not, it's easy to do. Here's how to add your business to Google Maps.
If so, great start, but you're not finished yet!
As a general rule, the more quality content you can provide Google with (in the form of text, images and videos), the more traffic Google will send you. More so if those platforms are also owned by Google (for example, Google loves to send Google searchers to Google+ instead of Facebook).
So here's your 4 point checklist to ensure you're making the most of your Google Maps listing:
#1. First, check you've got the basics right
Your business name is correct?
Your business category right?
Your location is accurate?
Phone numbers and website address work?
#2. Have you put in your business hours?
It's crazy that so many business haven't taken this simple step
It is so helpful to users of Google Maps (on desktop, and especially via Mobile devices)
They can see at a glance if you are currently open because Google Maps displays the message "Open until 5pm" or "Opens at 8am" or "Closing soon 11.30pm" or "Closed Now"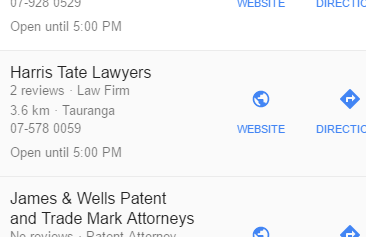 #3. Have you uploaded 5 – 10 photos?
As users experience of the internet are ever more visual with photos and videos, there is a huge amount of traffic eager for a gallery of photos of your business
You might think that Restaurants/Cafes have got it easy and can provide photos of food, blackboard menus and seating options
But people are hungry for visuals of corporates too: be sure to provide photos of:

your reception
meeting rooms
work spaces
staffroom
building exteriors (day/night)
even parking spaces!

To add photos search for your business in Google, click on the "Maps" tab and click on "Add Photos"

Interestingly, anyone with a Google account can add photos of your business
#4. Have you got 5 or more Google reviews?
Something special happens when you get 5 or more reviews in Google Maps. Your reviews light-up in Orange which really stands out amongst your competitors (see the screenshot below)
You may not have noticed that this Google Maps panel has it's own ranking and businesses with more Google reviews helps them to float to the top
So go ahead and write an email to your customers/clients and ask for Google reviews (be sure to include a hyperlink directly to your review page. Here's how)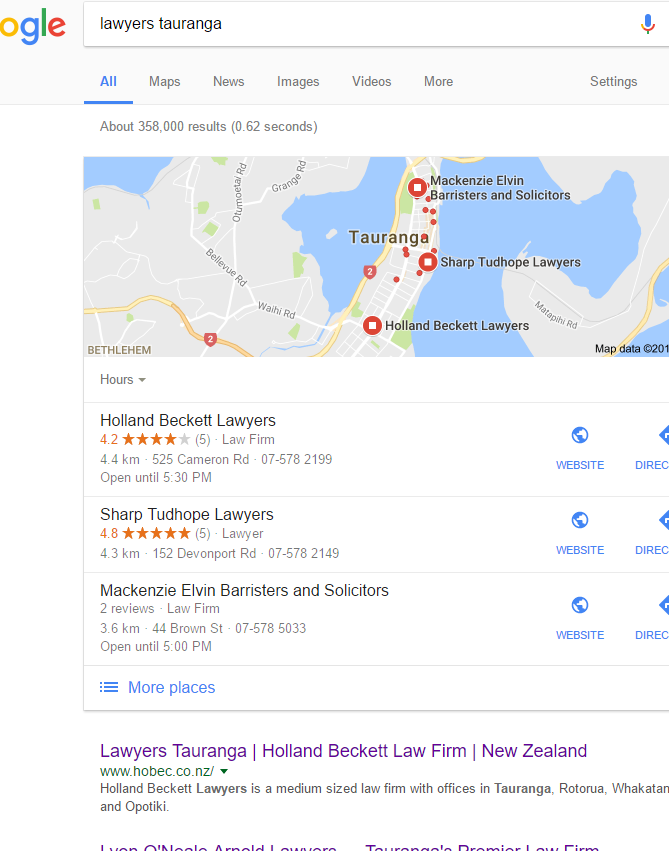 Your Thoughts?
Have these suggestions been useful?
Anything I've missed?
Have your say in the comments section below.