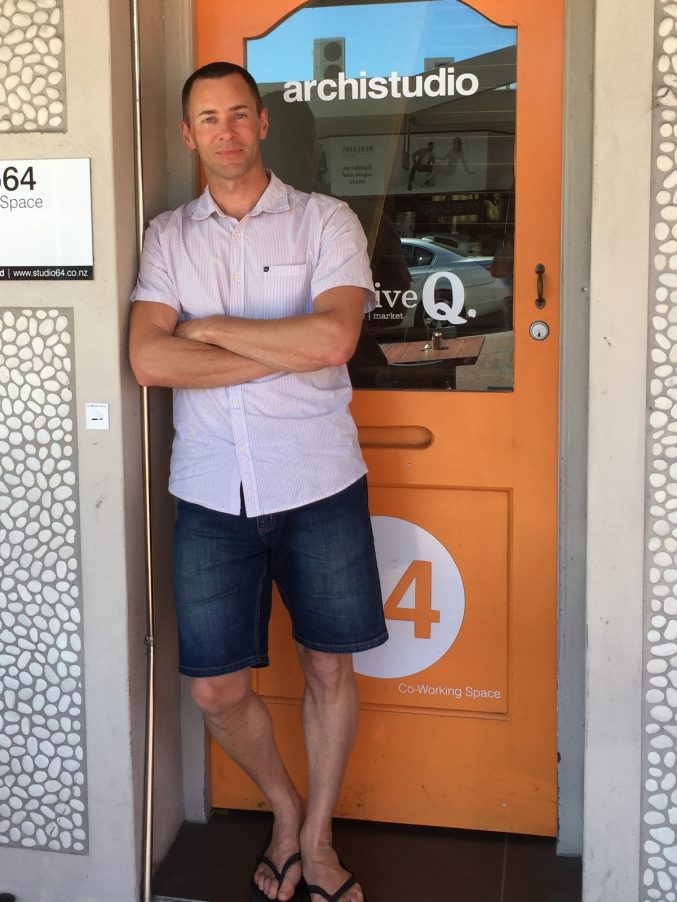 I'm back in town! Once again you can find my office beyond the orange door at 64 Devonport Rd, Tauranga.
Up the stairs and turn right into the co-working space called 64Bit run by Sam Kidd and Phil Waylen.
For the last 5 months I've been working from home and, although cheap, was distracting, isolating, unmotivating and noisy (especially at 3pm when the kids came home).
Plus, even though my wife Shantelle loved me making her lunch everyday, she wanted me out so she could have the space to herself. Fair enough.
For 2 years before that, I was in a co-working space called Basestation which was hi-tech and awesome for meetings and events.
For 2 years before that, I was across the hallway from where I am today at Studio64 Co-Working Space where my co-working journey began.
I missed hanging out with these guys, and playing foosball, but most of all I missed those "water-cooler conversations" where 1 idea can send you off in a new direction and solve a dozen small problems.
Need Help With Your Marketing?
I have room in my schedule for 2 new clients for an April start.
Should you involve me, in your business?
YES! If you have a small/medium business (between 5 and 15 employees seems to be the best fit)
YES! If you want to generate new customers for your business by convincing those who have never heard of you to give you a try
YES! If you want to steal customers from your competitors (by showing them you are a better choice)
YES! If you have tried every type of advertising you can think of, but you are not getting the results you want
YES! If you want to encourage your existing customers to buy from you more often
YES! If you want to find a way to remind them to come back to you again and again
YES! If you want your customers to spend more each time they visit
If you answered "YES!" to any of those questions, then let's meet up and see what we can do together to improve and grow your business.